Signage Design | Wayfinding
Design that defies expectations in an iconic location
W Hotels are known for Design that defies expectations in iconic locations and for brand expressions that require Extreme Wow. More than just a hotel experience, W is a luxury lifestyle destination where signage and wayfinding are expected to provide surprising, memorable moments that captivate their guests. Key to each W property is its signature W sculpture, setting the stage for exclusive and extraordinary experiences that are amplified across social media, around the world. Coordination with the interiors was essential to the success of this project, to ensure signage legibility within an environment of wildly contrasting wall finishes.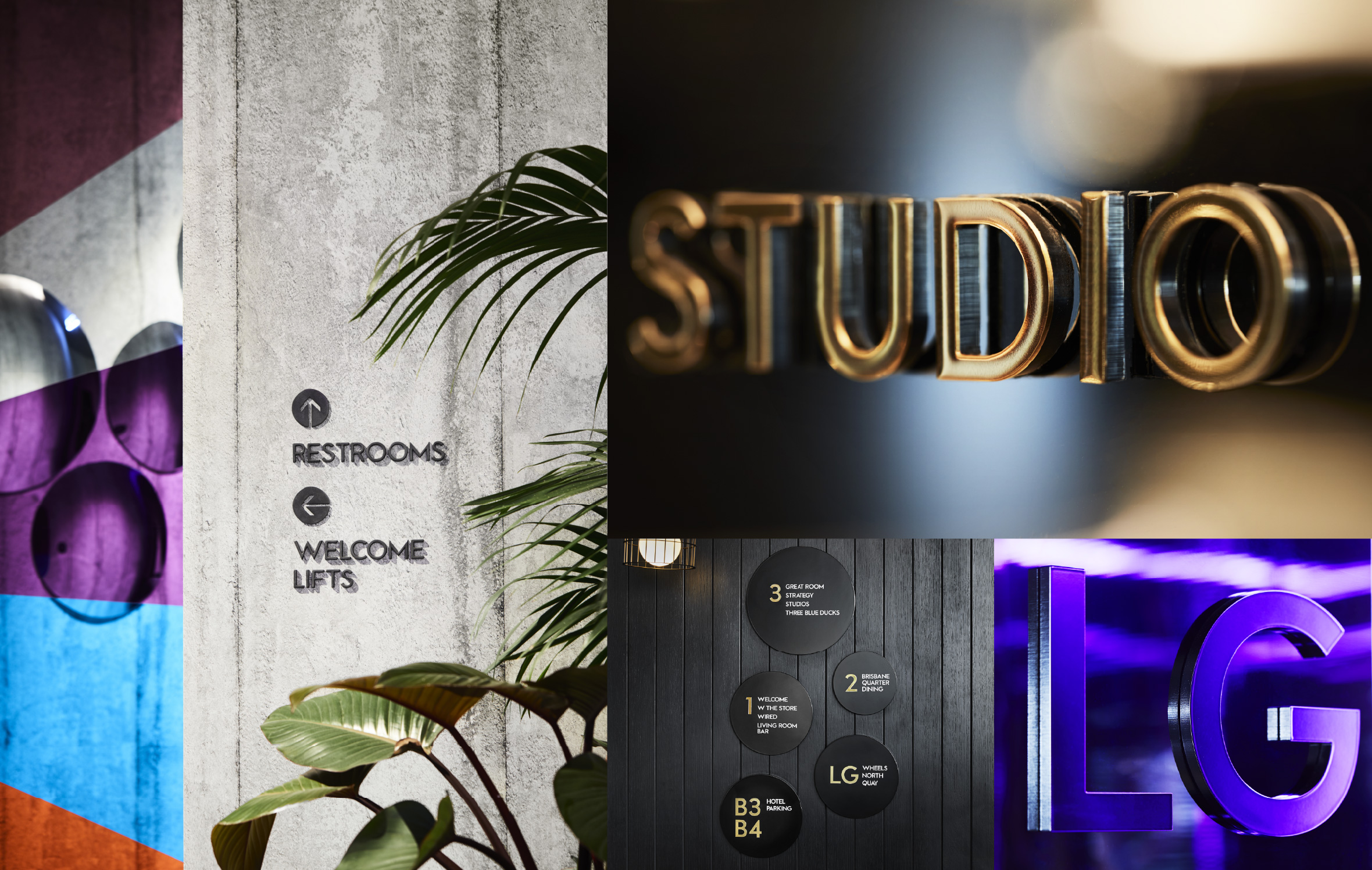 Each W Hotel captures its own unique sense of place
Each W Hotel captures its own unique sense of place. W Brisbane achieves this through the wondrous, Brisbane-centric, hotel narrative of a River dreaming. Large W sculptures set the tone, combining Brisbane vitality with the vibrant colour of jacaranda trees surrounding the site. Different qualities of water are explored through materiality, from highly reflective lettering like still water, to letters that appear like tumble-worn river stones. Carpark signage references the art facade of the building, bringing a little of the architecture inside and injecting it with a vibrant Queensland palette. Signage made of water droplet-like glass balls and dichroic surfaces shift and change as guests move past them, creating signage that is not static, but as vibrant and changing as the city itself.