Strategy | Signage Design | Branding | Graphic Design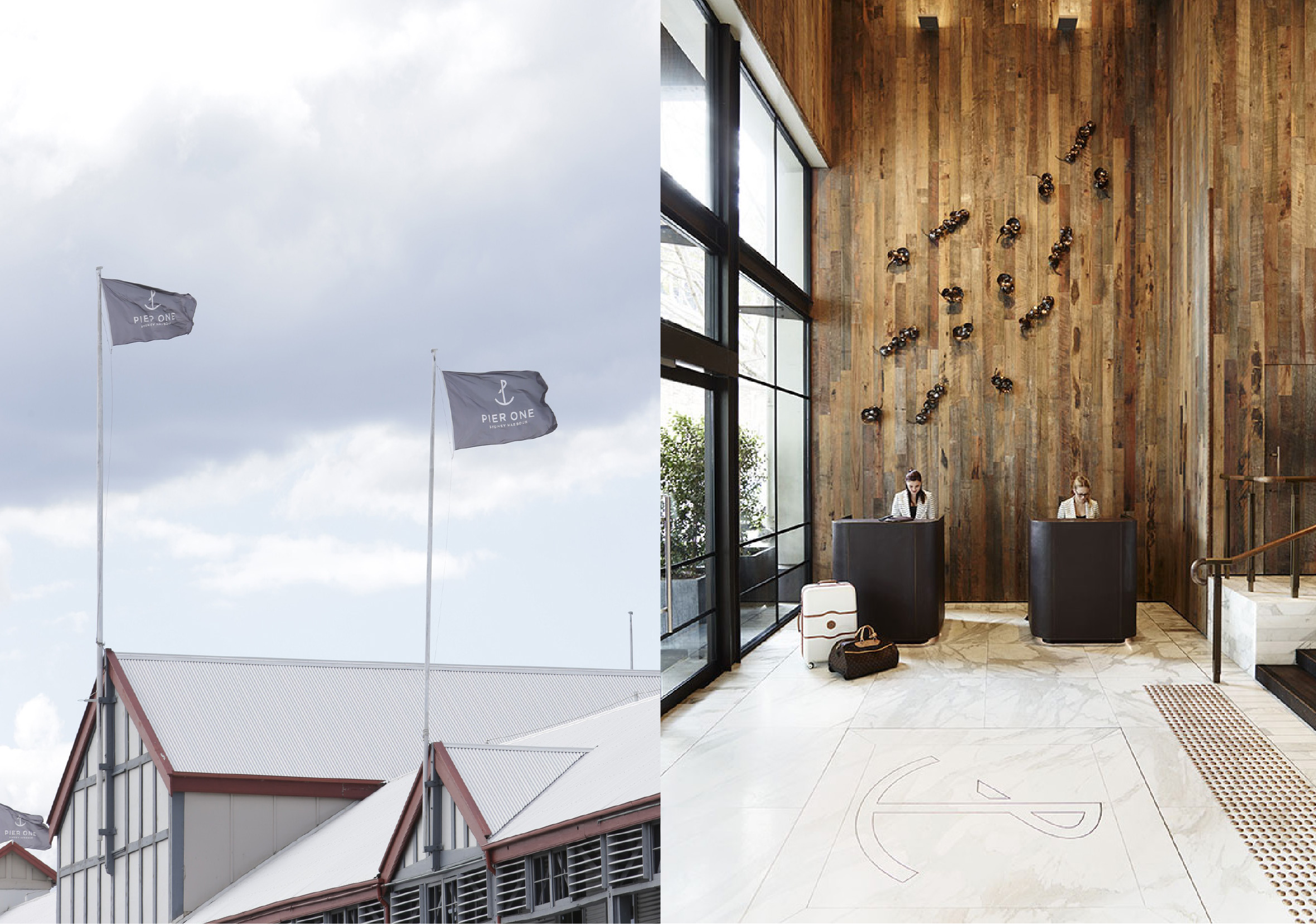 EXACTLY LIKE
NOTHING ELSE
Anchors Aweigh is a brand story crafted to reaffirm Pier One's connection to the harbour, its nautical heritage, and the rich colonial history of its locale. The owners, TMG Holdings Ltd Pty, and their new global partner, Marriott Hotels and Resorts, commissioned Corlette to reposition the hotel and develop a set of brand values and a new identity embodying the positioning of Marriott's collection of Autograph hotels – Exactly like nothing else. The vision is to create a renewed sense of direction and consolidate the hotel's reputation as Sydney's leading landmark hotel.

Crafted connection to harbour and heritage
Our resulting brand design uniquely blends history with a nautical palette and symbology, and clean, contemporary typography. The Anchors Aweigh brand positioning and accompanying marketing materials have unified back and front of house, streamlined a number of internal processes and provided staff with the tools to deliver an experience befitting the hotel's landmark location. Since implementation, Pier One team morale, brand awareness, and occupancy rates are all up. Delivering the right results and the right clientele.