Signage Design | Wayfinding | F&B Branding
A truly unique island retreat that celebrates the special relationship between man and nature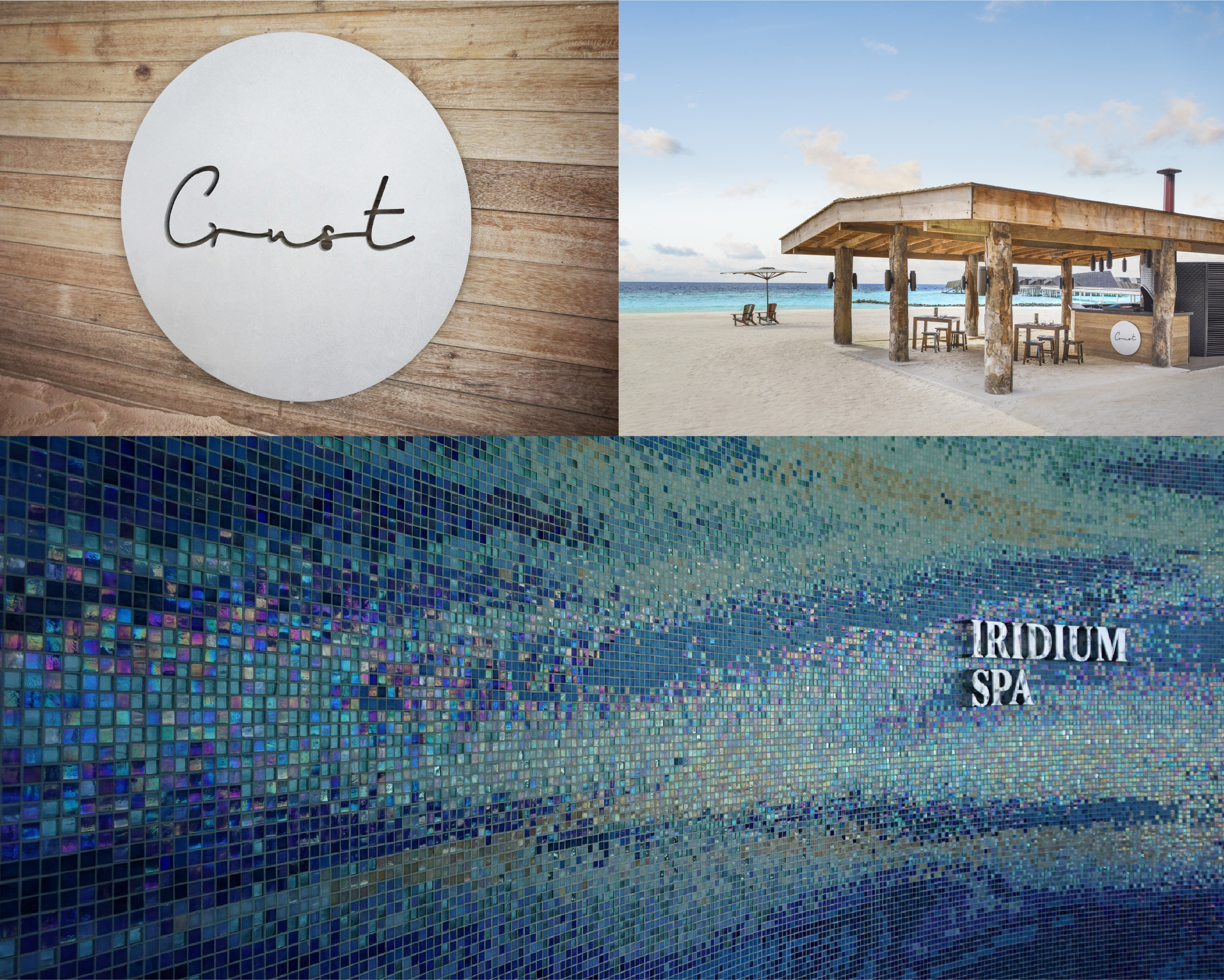 Tucked away, a distant private island reachable by seaplane invites guests to uncover one of the most luxurious resorts in the Maldives. Combining contemporary design and local craftsmanship with a profound appreciation for the ecological environment– relishing and appreciating a precious habitat. The destination's narrative is of a modern-day John Jacob Astor, rich beyond measure, who has built an ecologically sensitive home where he and his guests can escape to paradise. A truly unique island retreat that celebrates the special relationship between man and nature, the need to treasure the environment and to live in harmony.

Paradise Found, draws inspiration from nature itself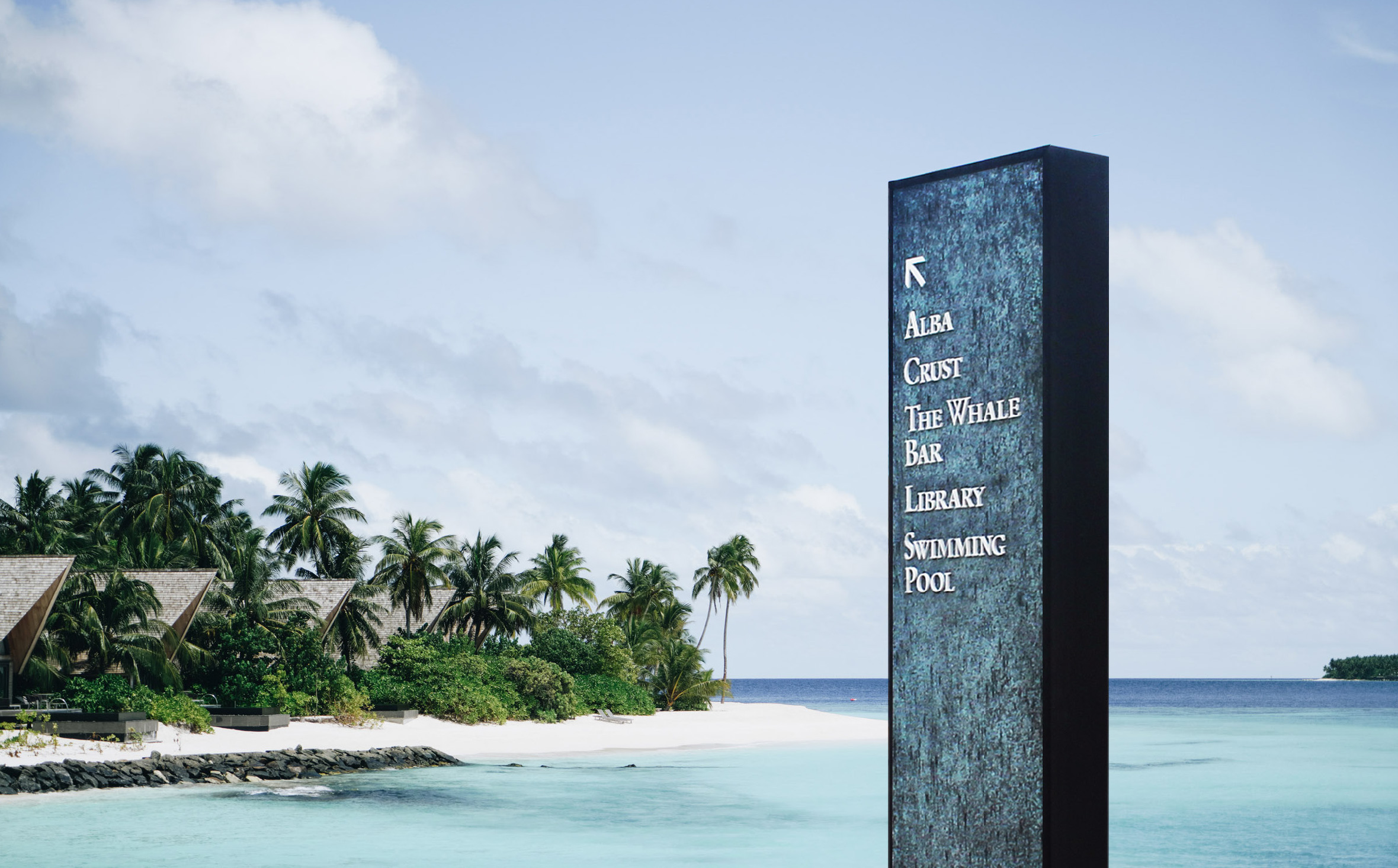 The creative wayfinding and signage design concept, Paradise Found, draws inspiration from nature itself, from the marine habitat and the various island ecologies. Corlette was engaged to bring this story to life through wayfinding, signage and branding. On arrival guests are greeted with an iconic main identity sign, a Diana marble slab with an aged patina bronze wrap, reflecting the aerial view of exotic mantra rays swimming laconically around the island. Concealed underside lighting for the bronze frame presents a romantic soft glow in the evening, mimicking the hovering movements of the manta rays within shallow waters.
Wayfinding and guestroom signage integrate with the lighting programme. Various decorative patterns define the different guest accommodation; island, beach, and overwater villas. In the evening stencilled patterns within the signage create beautiful dappled lighting over pathways.
Corlette designed a complete suite of Food & Beverage logos that were then carefully crafted into ID signage for all venues, across the island.