Branding | Graphic Design | Packaging Design
EMIRATES ONE&ONLY 1832 GIN
Emirates One&Only Wolgan Valley
An artisan, locally-distilled gin inspired by the rich bounty of the valley
Emirates One&Only Wolgan Valley, Australia's ultra-luxury, conservation-based resort in the Blue Mountains, asked brand partner, Corlette, to create an identity, label and packaging design for their exclusive 1832 Wolgan Gin. Created in collaboration with Mikey Enright owner of, The Barber Shop gin bar, and Ian Glen, of Stone Pine Distillery, Bathurst. The branding needed to capture the spirit of 1832 Wolgan Gin – a delicious, aromatic spirit, a deep connection to nature and the valley of its origin.
A mint green palette, highly textured uncoated papers and copper foil stamping reflecting thedeep connection to nature and the rich history

Historically named after the early settler heritage of Wolgan Valley in 1832, the logomark draws inspiration from historical Australian ironwork found on location. This connection to place continues with illustrative representation of the seven unique, native botanicals infused together to create a flavour profile distinctive to the region.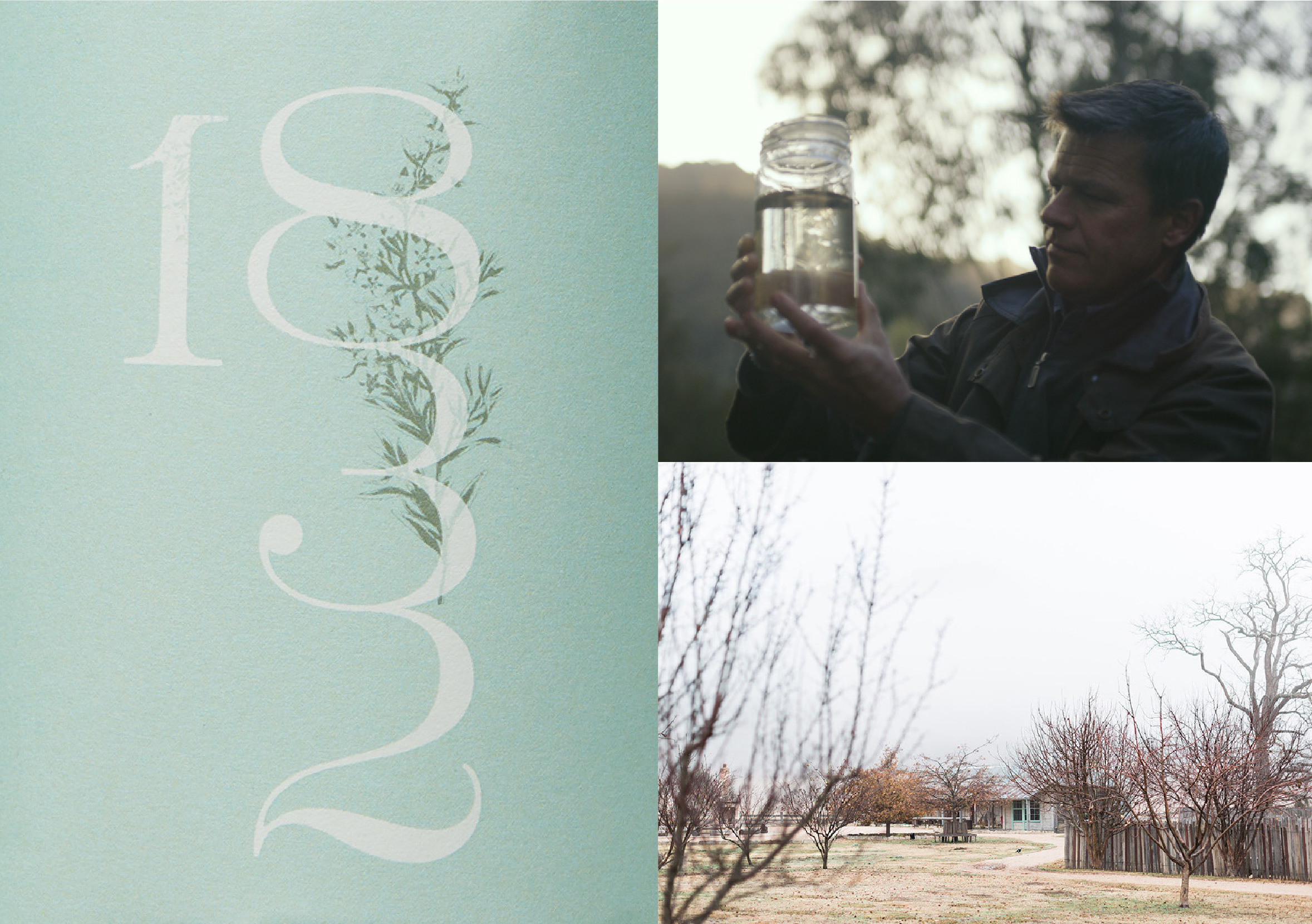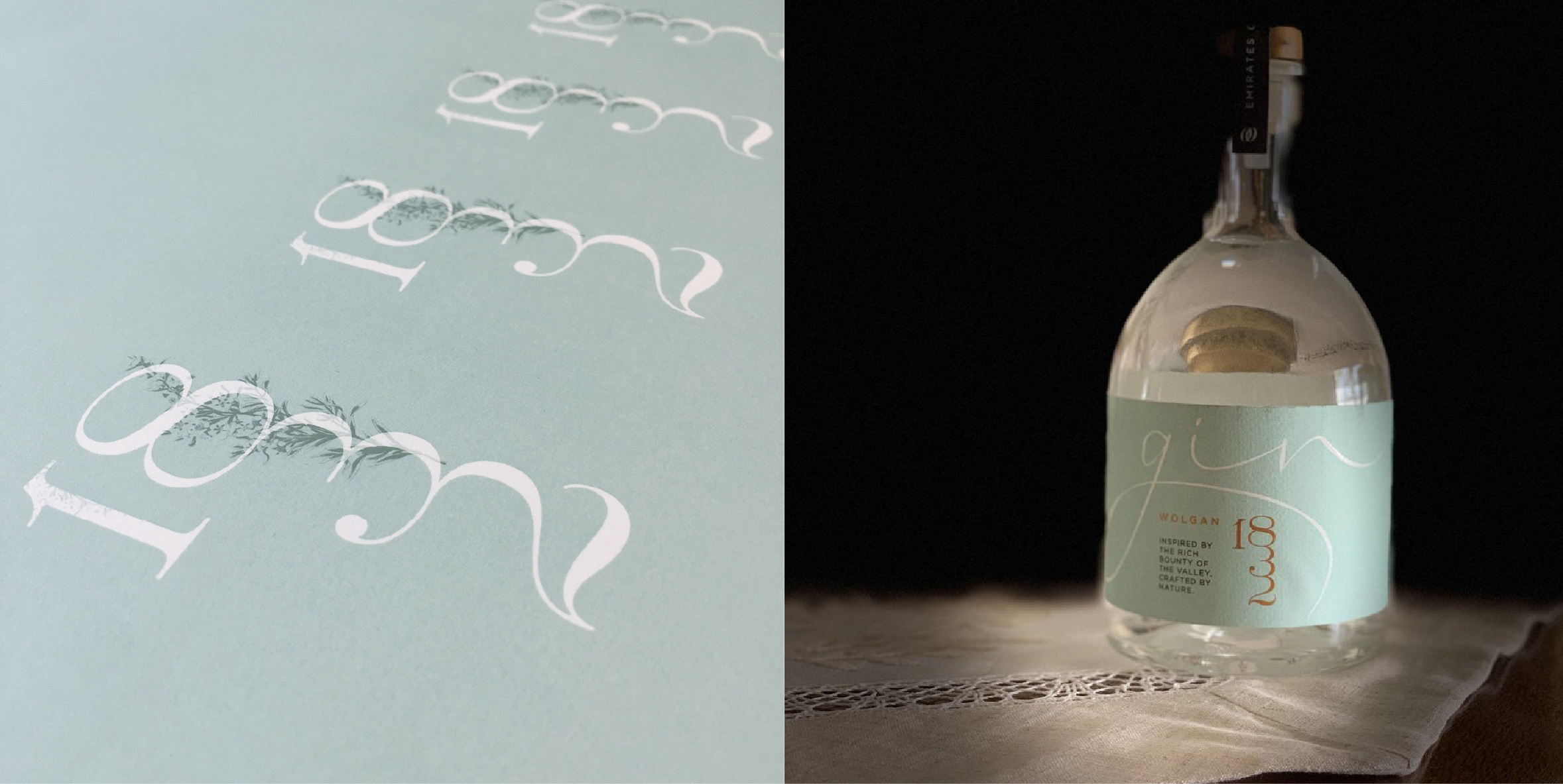 AGDA Design Awards Finalist 2019